Famous Christians who made their mark!
Compiled by Ibn Anwar
"By their fruits ye shall know them. Do men gather grapes of thorns, or figs of thistles? Even so every good tree bringeth forth good fruit; but the corrupt tree bringeth forth evil fruit. A good tree cannot bring forth evil fruit, neither can an evil tree bring forth good fruit. Every tree that bringeth not forth good fruit is hewn down, and cast into the fire.Therefore by their fruits ye shall know them." (Matthew 7:16-20)
Top famous Christians
Pastor Jimmy Swaggart
"His weekend hour long telecast was either a sermon from Family Worship Center or from a travelling crusade. In the early 1980s, he expanded his crusades nationwide, visiting major cities. By 1983, he had become the most popular television preacher in the United States. More than 250 television stations broadcast his program; "The Jimmy Swaggart Telecast" was regularly watched by two million households. Jimmy Swaggart Ministries, at that time based in Baton Rouge, Louisiana, grew from a small local congregation of 100 people in the 1970s at the Family Worship Center to more than four thousand members; it had a printing and mailing production plant, a television production facility, a recording studio, and later a Bible college (1984). The college had been formerly named Jimmy Swaggart Bible College ("JSBC") located directly across the street from the Family Worship Center. The two college dorms housed male and female students separately. Today, the dorms are called Bluebonnet Towers. It has since been renamed as the World Evangelism Bible College & Seminary. The Seminary opened in the fall of 1983."
Exposed others:
1. In 1986, Swaggart exposed fellow Assemblies of God minister Marvin Gorman, who had been accused of having an affair with another pastor's wife, who was at the time undergoing counseling with Pastor Gorman.
2. The following year, Swaggart exposed fellow Assemblies Of God televangelist Jim Bakker's sexual indiscretions and appeared on the Larry King Show, stating that Bakker was a "cancer in the body of Christ." He and similarly-minded Baptist evangelist Jerry Falwell investigated Jim Bakker and eventually uncovered his indiscretions.
Self-EXPOSED:
As a retaliatory move, Marvin Gorman hired a private detective to follow Swaggart. The detective found Swaggart in a Louisiana motel on Airline Highway with a prostitute, Debra Murphree, and took pictures of the tryst. Gorman presented Swaggart with the photos in a blackmail attempt to force Swaggart to come clean, but Swaggart refused. Gorman then presented the pictures to the presbytery leadership of the Assemblies of God, which decided that Swaggart should be suspended from broadcasting his television program for three months.
Tearful public "repentance":
On February 21, 1988, without giving the details of his transgressions, Swaggart tearfully spoke to his family, congregation and audience, saying, "I have sinned against you, my Lord, and I would ask that your precious blood would wash and cleanse every stain until it is in the seas of God's forgiveness."
Repentance SHORT LIVED, exposed YET AGAIN!:
On October 11, 1991, Swaggart was found in the company of another prostitute, Rosemary Garcia, when he was pulled over by the California Highway Patrol in Indio, California, for driving on the wrong side of the road. According to Garcia, Swaggart stopped to proposition her on the side of the road. When the patrolman asked Garcia why she was with Swaggart, she replied, "He asked me for sex. I mean, that's why he stopped me. That's what I do. I'm a prostitute.
http://en.wikipedia.org/wiki/Jimmy_Swaggart#Current_ministry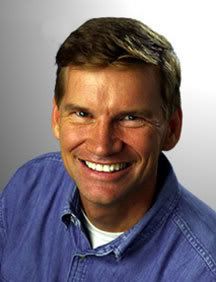 Pastor Ted Haggard
"Ted Arthur Haggard (June 27, 1956) is a former American evangelical preacher. Known as Pastor Ted to the congregations he served, he is the founder and former pastor of the New Life Church in Colorado Springs, Colorado; a founder of the Association of Life-Giving Churches; and was leader of the National Association of Evangelicals (NAE) from 2003 until November 2006."
Admission after numerous allegations:
I am so sorry for the circumstances that have caused shame and embarrassment for all of you…. The fact is I am guilty of sexual immorality, and I take responsibility for the entire problem. I am a deceiver and a liar. There is a part of my life that is so repulsive and dark that I've been warring against it all of my adult life…. The accusations that have been leveled against me are not all true, but enough of them are true that I have been appropriately and lovingly removed from ministry.
– Ted Haggard, letter to New Life Church
http://en.wikipedia.org/wiki/Ted_Haggard#Early_life_and_work
Jim Baker
"James Orsen Bakker (born January 2, 1940, in Muskegon, Michigan) is an American televangelist, a former Assemblies of God minister, and a former host (with his then-wife Tammy Faye Bakker) of The PTL Club, a popular evangelical Christian television program."
Imprisoned:
"Following a 16-month Federal grand jury probe, Bakker was indicted in 1988 on eight counts of mail fraud, 15 counts of wire fraud and one count of conspiracy. In 1989, after a five week trial which began on August 28 in Charlotte, the jury found him guilty on all 24 counts, and Judge Robert Potter sentenced him to 45 years in federal prison and a $500,000 fine."
Sex Scandal:
" A sex scandal led to his resignation from the ministry. "
http://en.wikipedia.org/wiki/Jim_Bakker
Reverend Gary Albridge
Caution! Graphic!!
"In lighter news, today brings an absolutely delightful autopsy report, courtesy of the Smoking Gun. The corpse: Gary Aldridge, a 51-year-old Baptist minister from Montgomery, Alabama. The cause of death: "accidental mechanical asphyxia," believed to be the result of autoeroticism gone wrong. The kinky clues: the two complete wet suits—including a face mask, diving gloves and slippers, rubberized underwear, and a head mask—the hog-tied reverend was found wearing at the time of his death. Despite the discovery of a condom-covered dildo inside Aldridge, the autopsy report described the reverend's anus as "unremarkable."
http://unveilingchristianity.wordpress.com/2007/11/16/jesus-children/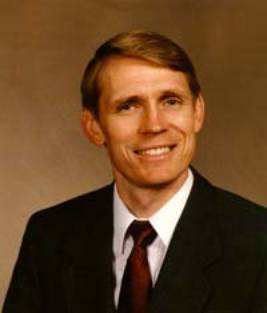 Pastor Dr. Kent Hovind
"In 1971 he graduated from East Peoria Community High School in East Peoria, Illinois. From 1972 until 1974, Hovind attended the non-accredited Midwestern Baptist College and received a Bachelor of Religious Education (B.R.E.). In 1988 and 1991 respectively, Hovind was awarded a master's degree and doctorate in Christian Education through correspondence from the non-accredited Patriot University in Colorado Springs, Colorado (now Patriot Bible University in Del Norte, Colorado which no longer offers this program)"
"After receiving his first correspondence degree, Hovind started the Creation Science Evangelism ministry (CSE) in 1989. The ministry aims to evangelize people by teaching them creationism."
"Hovind was sentenced on January 19, 2007 to ten years in prison and ordered to pay the federal government restitution of over $600,000. After his prison term finishes, he will have to serve another three years of probation. A tearful Hovind had hoped to avoid prison, telling the court, "If it's just money the IRS wants, there are thousands of people out there who will help pay the money they want so I can go back out there and preach."
http://en.wikipedia.org/wiki/Kent_Hovind
Pastor Dr. Anis Shorrosh
"Graduate of Clarke and Mississippi Colleges and has earned a Master in Theology, a Doctorate in Ministry and a Doctorate in Philosophy. 
 Served as pastor and evangelist in the Middle East from 1959-1966 and has fulfilled the Great Commission literally by preaching in Jerusalem, Judea, Samaria and 76 countries. 
 Author of nine books.  Among them are Jesus, Prophesy and the Middle East (110,000 in print), and Islam Revealed (100,000).  Anis and his wife, Nell, are subjects of the best-selling biography The Liberated Palestinian (160,000 in print).  They are the parents of four children and have eight grandchildren."
http://truth-in-crisis.com/Aboutus.htm
*Became famous after debating Ahmed Deedat.
"A Baptist evangelist minister and critic of Islam was arrested Wednesday and charged with first degree attempted arson for allegedly burning tax records of his religious organization in an attempt to set his building on fire. Anis Shorrosh, 75, of Daphne, Alabama, was arrested after a fire was discovered Tuesday night in the trash room of the Loma Alta Towers condominium where he lives. 50 residents had to be evacuated from the building, but no one was hurt."
http://en.wikinews.org/wiki/Evangelist_minister_and_Islam_critic_charged_with_arson_in_Alabama
"Daphne police have arrested an Evangelist minister for arson.
A fire alarm went off about 10:00 p.m. Tuesday at the Loma Alta Towers. A trash can in the basement of the building was on fire.
Police Chief David Carpenter tells News 5 that Dr. Anis Shorrosh used an accelerant to set the trash can on fire. Police believe he did it in an attempt to burn the building down.
Shorrosh says he is from Nazareth, the hometown of Jesus Christ. He also claims to have preached the gospel in at least 76 countries."
http://www.wkrg.com/local/article/evangelist_minister_arrested_for_arson/13379/
"After a burning plastic garbage container set off the alarm, one of the building residents put out the fire using a fire extinguisher. Law enforcement are still investigating the incident, and are not yet certain why the tax records were set on fire.
According to local police, members of the condo owners association had signed a warrant on Monday, accusing Shorrosh of criminal mischief for allegedly tampering with the security system of his building. "He had gotten frustrated with the security system, and he took a hammer to it," said Police Lieutenant Jud Beedy.
… He endangered a lot of people. …
—Police Lieutenant Jud Beedy
 
Lt. Beedy said that if the fire had gotten worse than it was, there could have been injuries or deaths, saying "He endangered a lot of people." According to Lt. Beedy, building security cameras caught Shorrosh on camera entering and exiting the trash room of the building. Police Chief David Carpenter told WKRG News 5, the CBS affiliate in Mobile, that Shorrosh used an accelerant to start the fire, in what police believe was an attempt to burn the building down."
http://en.wikinews.org/wiki/Evangelist_minister_and_Islam_critic_charged_with_arson_in_Alabama
MORE TO COME!